In line with Yellow Cowries' (YC) mandate to educate and motivate young people regarding their financial choices from an early age, Yellow Cowries is setting up and running financial literacy learning clubs in schools.
Financial literacy is a prerequisite for being part of the formal economy
Percentage of Nigerian adults are financially excluded: 36%
Percentage of Nigerian adults own account with a formal financial service provider: 50%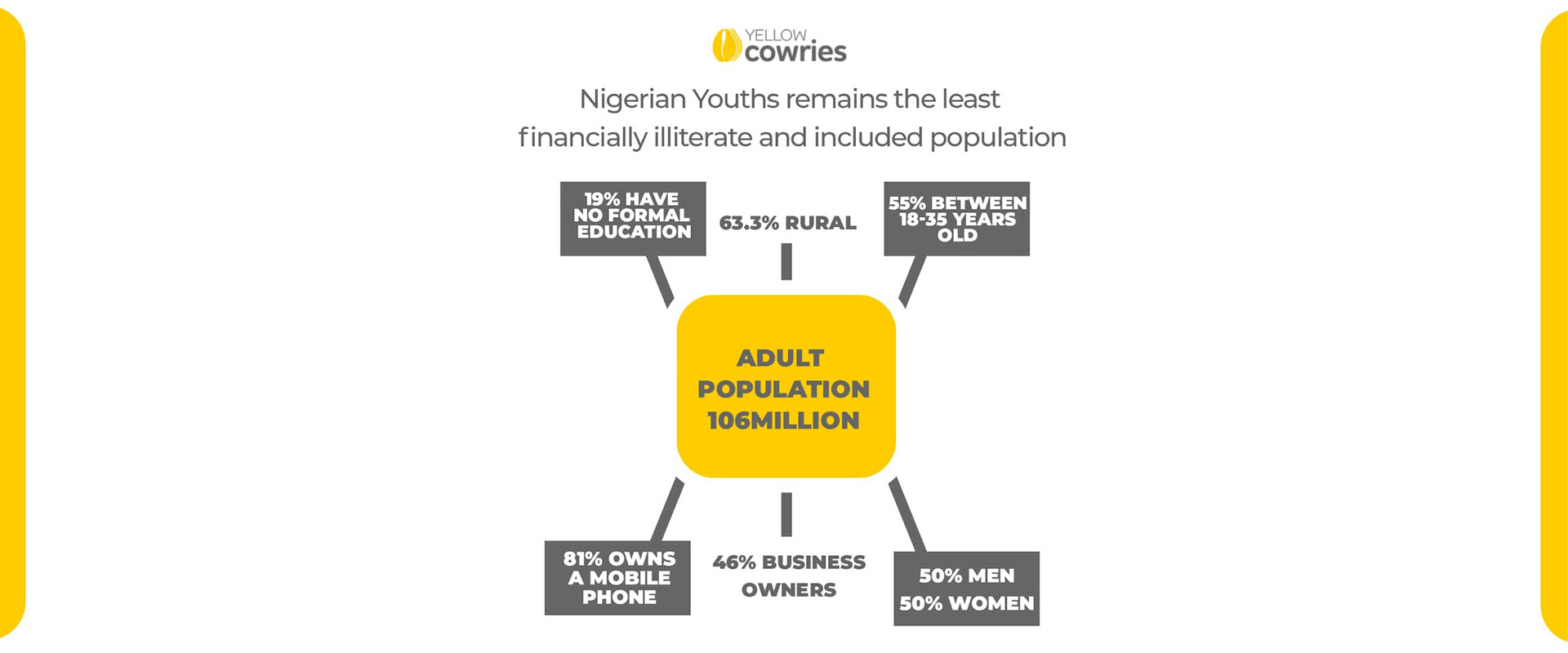 Identified gaps in existing approaches establish a case for a more effective way to deliver financial literacy.
Account Opening- Excessive focus on account opening
Lengthy, unengaging and difficult-to-grasp curriculum
Limited know-how and commitment to financial literacy
Narrow view of financial literacy to customer awareness drives & campaigns
Poor implementation and limited impact of financial literacy initiatives
Yellow Cowries employs its cutting-edge gamification and unique tools (simplified and easily digestible curriculum, the YC learning circles and planning templates) to bridge these identified gaps.
 The Plan-Save-Invest curriculum model ensures that learning occurs in a structured and easy to understand format.