Teaching financial literacy through games
Get a child started on the path to financial literacy
Learn quick & easy financial skills for a brighter future
Our focus is clear: to make finance easy, worthwhile, and inclusive. We're here to connect consumers to financial products. And that's why we're hyped about financial inclusion!.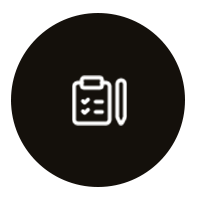 Write out and stick to your current and future budget. Plan to spend less than you make. That way, you will have more to save.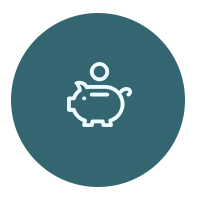 Regularly saving a minimum of 20% of your income will help you reach long term goals and take care of future expenses.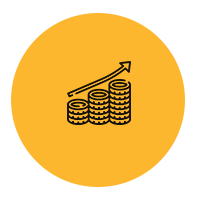 The earlier you start investing, the more time your money will have to grow and eventually begin to work for you.
Take Control Of Your Finances
Quickly and easily learn how to change your current financial status. Start today using any of our literacy tools!
Yellow Cowries Flagship Programs and Activities

YC Financial Literacy Learning Clubs/Circles
These are group sessions that leverage the Yellow Cowries curriculum to discuss and learn financial tips. These typically take place in small or large groups within schools, groups, and associations.

Yellow Cowries leverages the YC clubs' platform to drive mentorship programmes for students in public schools. This is an opportunity to continuously interact with students to instil sound values from a young age – Academics, Career and Finance. 

YC Annual Financial Literacy Brainee Competition
This is a platform to test the level of financial literacy and capability of the students, who have been part of the YC financial literacy club. It also helps these students to exercise their ability to think smart, make quick decisions and judgements, especially with respect to their financial lives.

Global Money Week and World Savings Day Activities
Yellow Cowries organizes customised activities for the students across the relevant schools, during the different financial literacy-focused events that are marked in the year
Savings and Investment Tips
Save Plan Invest tips from the founder
A break down of our PLAN-SAVE-INVEST game series.
Learn quick & easy financial skills for a brighter future
Get great tips from the pros. They have been there and seen it all. Learn from their experiences in these articles